5 of Our Favourite Software and Design Tool
By Nicholas Wong 22 Feb 2020, 11:04PM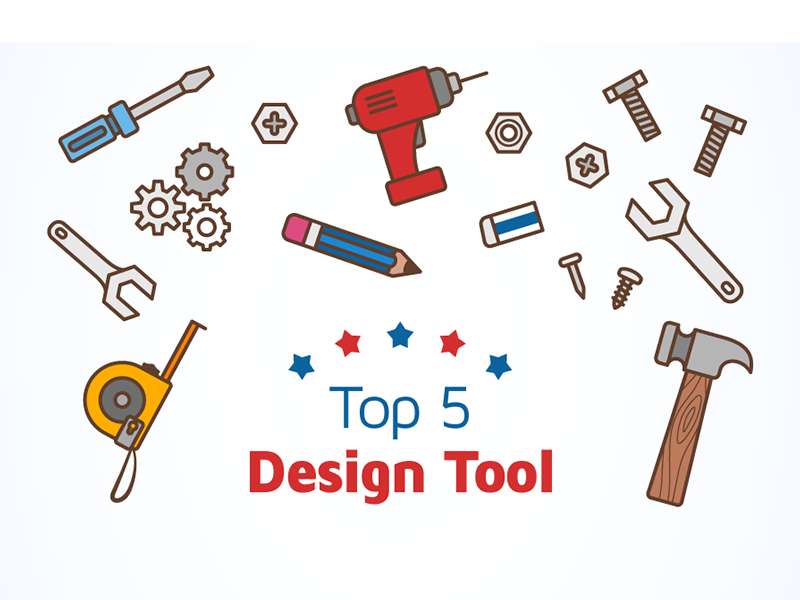 Discover 5 of our favourite tools use to design your favourite artwork! It's so crucial that we had to use them almost everyday, without one of them we wouldn't be able to achieve our job scope, choose the right tools for the right tool, lets walk through our favorite tools:
#1 Adobe Photoshop (PSD)
Nothing beat the legendary Photoshop! It's crowned as the world's best imaging and graphic design software, we use photoshop for day-to-day basis to make most of our graphics or modification of images, it's so powerful that we can achieve most of our imaging requirement.
#2 Adobe Illustration (AI)
As important as Photoshop, AI is the software we spend most time, it's a vector graphics editing software, it's for more advanced user and able to achieve complex design requirement and design in vector format, where able to create graphic with high definition, in fact vector is able to generate graphic with unlimited definition, as it is the creation of digital graphic through a sequence of mathematical statement that place lines and shapes in a given two dimensional or three dimensional space to generate the graphic.
#3 Adobe Effects (AE)
Animation, Visual Effects, Motion Graphic and more! We use AE to animate a lot, including Logo Motion Graphic, Advertisement Animation, Video Animation and so on. No doubt that we favour AE a lot, looking at your artwork moving in live is always exciting! Not only it attracts eyeballs, but it could shows more meaning of the artwork, bringing more senses and intuitive to the audience.
#4 Adobe Premier Pro
Premier Pro, the video editing software we would go to, there are many video editing software available in the market, but we love the simplicity of Premier Pro and the ability to integrate with other Adobe's software to fully utilise functionality to boost our performance and quality of works.
#5 Wacom Intuos Pro
When you get to serious you get to customisation, most of the time we will recreate the graphics and that required redrawing all or part of the graphic, so Wacom Intuos Pro come in handy, it helps us draw the artwork pixel sharp and making the graphic as detail as it is, it's absolute a no brainer when we are drawing digital graphic, a definitely a go to.
Credits:
Design vector created by freepik - www.freepik.com